Entertainment
Monday, July 10, 2017
7:00 pm Cat Show
Tuesday, July 11, 2017
6:00 pm Dog Obedience Show

6:00 pm 5th Annual Ladies Night, Commercial Building
Come out and join us to do some shopping and do some mingling. It's a great way to kick off the fair!

Here is a partial list of who is coming this year!
Spa Serenity, Le-vel/Thrive, Magnolia and Vine, LipSense, Jewel Scent, Origami Owl, Doterra, Paparazzi Accessories, Davis Deuhr Dean Eye Care Clinic Baraboo, Pink Zebra, Meals with Lindsay Wildtree, Pampered Chef, Pairs by Poncho, Norwex, Janets Booties n More, Lu La Roe, Baraboo Roller Derby, Young Living Essential Oils, It Works, L'Bri Pure n' Natural, Lyndsay's Diamonds Nu Skin, Mary Kay, Bedazzled Bottles, Hope House, Clever Container, Keep Collective, Younique, Arbonne, Tealightful loose leaf tea and Max and Madeline, Laurie's Gifts and More, Fuzzy's Finds, Ruby Ribbon,
Rogers Pure Honey and Bubble Bee Body Products, Ken's Kreations Barnwood Crafts, Katelyn Willikat's Handmade Soap, Tuff Dog Leather, Tastefully Simple, Ruby Ribbon, Plexus, The Jeweler's Edge, Lulu's Paracord, Mindy's Honey & Lace Place

Free Admission to the event-Event goes until 8:00 pm.

7:00 pm Farm & Antique Tractor Pull with Street Legal DIESEL Trucks-Grandstand
Adults $10, Kids 6-12 $5, 5 & Under FREE
PI Motorsports Hot Farm and Pro Farm Classes will be joining us this evening. Tractors just are not for the farm anymore. The original intent of this pull for antique and farm tractors was to have an event where people who had a tractor in their back yard or on their farm could come to the Fair, join the pull and have some fun. The Antique Farm and Tractor Pull is exactly that! Come out and cheer on your favorite color tractor that evening! See who takes home the bragging rights for the year! www.pipullers.com
9:00 pm Travis Stebbens DJ, Litscher Pavilion
Wednesday, July 12, 2017
7:00 pm Horse Pull-Grandstand
Ages 6 and Up $5, 5 & Under FREE
9:00 pm Travis Stebbens DJ, Litscher Pavilion
Thursday, July 13, 2017
7:00 pm SWIRA ATV Racing Sponsored in part by Jay's Power Center Reedsburg-Grandstand
Adults: $7, Kids 6-12 $5, 5 & Under FREE
Come out and join us to watch a night of ATV Racing. As more information becomes available we will post it. www.swiraclub.com
9:00 pm Swing Crew, Live Band-John Litscher Pavilion, No Cover Charge
Fun is the bottom line with this interactive, acoustic band. The shows feature a wide variety of music, audience participation, jokes, stunts, cornball humor and toasts. The Swing Crew performs a wide variety of music. They play classic rock, country, pop, swing, "island beat" and about any other genre you could possibly come up with. They play whatever gets the crowd going. So if you want to hear something in particular just ask them, they most likely know it. The best thing about going to see The Swing Crew perform is that it's not like seeing your average "bar band", the quality of the music and the crazyness of their antics will keep you entertained throughout the show. The bottom line is FUN. www.swingcrew.com
Friday, July 14, 2017
6:00 Local Semi Pull THEN Badger State Tractor & Truck Pullers at 6:30-Grandstand
Adults $15, Kids 6-12 $5, 5 & Under FREE
We will start the evening off at 6:00 pm with our local semi's starting the show, then as 6:30 rolls around Badger State will take over the show. The 2017 Truck & Tractor Pull is sanctioned through Badger State Tractor Pullers. Our line up this year includes: Pro Stock Tractors, Limited Pro Stock Tractors, Light Limited Super Stock Tractors, 640 Pro Farm Tractors, 2-WD Trucks, Pro Stock Diesel Trucks, and Pro Mod Semis. We will also have two pulling sleds that will be alternating with the classes this year to make for a smoother show. We will also be bringing in more seating for the event this year. Hope to see you there!
Pit Passes for this night will be $25
Visit www.bstponline.org
9:00 pm Swifkick, Live Band-John Litscher Pavilion, No Cover Charge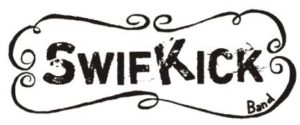 SwifKick was formed in the summer of 2007. The band consists of five talented musicians based out of the Baraboo/Madison area that have been playing great live music for years, bringing to the stage a variety of both male and female butt kickin' new top 40 country music and some classic rock for a well balanced all ages show that will have you dancing all night. The place where your friends will be! 
Saturday, July 15, 2017
9:00 am NEW FOR 2017! A Day Off Road at the Sauk County Fair presented by Eli's Off Road Parts and Performance,Grandstand Area
This is an off road course that will be put on by Eli's Off Road Parts and Performance, bring your vehicle out and run the course!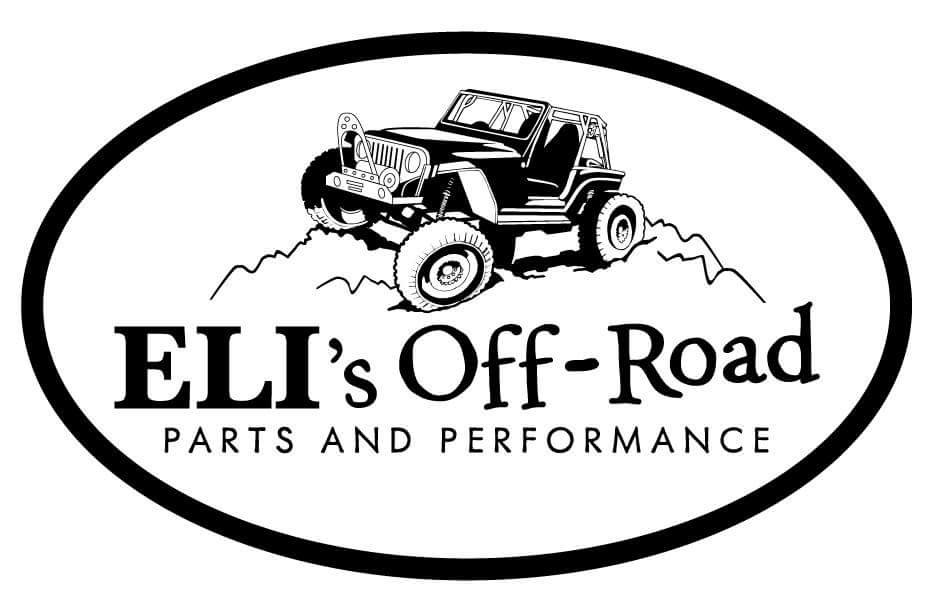 It's also a Jeep, truck and car show! Cash prizes for different categories!
Registration for this event will begin at 7:30 am, the event will run 9:00-5:00 pm, Registration fee is $10 per vehicle (includes driver only),
Spectators and all others $10 each. Follow them on facebook: https://www.facebook.com/elisoffroad/
7:00 pm Keith Anderson Stage Sponsored by Ho-Chunk Gaming Wisconsin Dells -John Litscher Pavilion Area
$10 General Admission to John Litscher Pavilion (beer stand) tonight, Forgotten Highway will be the opening act
We will have seating available, but please feel free to bring your own chair. All ages are welcome.

Singer/Songwriter Keith Anderson's latest song "I'll Bring The Music" sums up Anderson to a T.

That is one thing that you can always say about this academic athlete from Miami, OK, who has always excelled at anything he has put his mind to, is he WILL bring the Music.
Although he has co-written hits for other artists, most notably "Lost In This Moment", the No. 1 smash for Big & Rich which garnered him a CMA and ACM Song of the Year
nomination, Anderson does not write with other artists in mind. "I think I'll always write about what I know and feel–and typically with myself in mind. However, I write a lot and
I keep the songs that are really speaking to me when I'm recording,  and pitch everything else to other artists", says Anderson.  Anderson also co-wrote the Grammy-nominated, "Beer Run (B Double E Double Are You In?)" for Garth Brooks and George Jones, "The Bed" for Gretchen Wilson and "Barn Burner" for Jason Michael Carroll.
His debut CD, "Three Chord Country and American Rock & Roll", was certified Gold and garnered two Top 10 hits (accompanied by two No. 1 music videos), "Pickin'
Wildflowers," and "Every Time I Hear Your Name," along with two Top 30 hits "XXL" and "Podunk".  This success prompted music trades Billboard and Radio & Records to name him country music's No. 1 New Male Artist of 2005 and the top new solo country artist of the year. It wasn't just his music that was getting attention. Anderson was named one of People Magazine's "50 Hottest Bachelors", and Men's Fitness Magazine's, "Ultimate Country Star".
Anderson's sophomore CD garnered the biggest hit of his career, "I Still Miss You", which peaked at #2 and another Top 25 hit, "Sunday Morning In America".
Taking the lead with other gold and platinum artists, Anderson decided  to take hold of the reigns this time by launching his music his own way and letting the fans help drive his music and passion. " "I'll Bring the Music" has had a huge resonance with the fans." says Anderson. "As I tour all over the country, that is the song that gets them on their feet and is the song they are still singing as they head out the door. It reminds me of how "Pickin' Wildflowers moved them".  And now Sirius XM Radio is "Dancin to the beat" as it has been added to The Highway channel 59's program, "On The Horizon".
One thing is for sure…..Keith Anderson will "Bring The Music" every time!
10:30 pm Forgotten Highway, Live–John Litscher Pavilion
The perfect harmony between today's modern country hits and yesterday's country classics, Forgotten Highway prides itself on being able to successfully walk the line between the two worlds. Combining the guitar sounds of the 1950s and integrating them with modern country and acoustic instruments has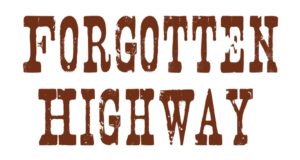 given Forgotten Highway one of the most unique country voices on the scene today. Teaming up with some of the most talented musicians in the midwest has allowed front men Hunter and Andrew the opportunity to create and refine a sound that is as unique as anything that comes out of Nashville today. After touring for only 2 years, performing at Country on the River and playing on main stages of church festivals and Fourth of July parties seemed to be the pinnacle of their success. But Forgotten Highway has made it clear that they are not at all done, as they opened for many of Country Music's finest musicians including Joe Nichols, Big & Rich, Phil Vassar, .38 Special, Jake Owen, Gary Allan, Chris Cagle, Lonestar, Little Texas, and Sawyer Brown over the course of the past few years. Forgotten Highway is making their mark on country music one song at a time.
Sunday, July 16, 2017
Noon Mississippi Valley Dutchman Polka Band-John Litscher Pavilion, No Cover Charge
In a small west central Wisconsin village about 30 miles east of the Mississippi River lived a young farm boy whose roots were embedded deeply into old time folk music. Brian Brueggen, born in 1965, has carried on a family tradition that goes back to the 1800's. Brian started his own band in 1985. It started as a six-piece band. As the years passed by, many larger bands decreased to 3-4 piece bands. However, twenty years later, Brian is one of the few band leaders who still maintains a six-piece band. In Brian's words, the credit would go to loyal side musicians who still love to be part of a big band. The Mississippi Valley Dutchmen have secured one of the finest names in old time music, playing the traditional "Dutchmen Style" music. www.mississippivalleydutchmen.com
1:00 pm Peterson Promotions Demolition Derby, Grandstand
www.petersonpromotionsdemo.com
Adults $10, Kids 6-12 $5, 5 & Under FREE