Superintendent Info
We would like to welcome Brad Anderson as our new Co-Dairy Superintendent.
Brad grew up on a dairy farm in Rural Sauk County near Plain where he currently lives with his wife Terri and one year old son Caleb.
Following high school he held positions for several years on two Registered Holstein Farms: Wargo Acres near Lodi & Heatherstone Enterprises Baraboo.   Brad is currently employed by Mcfarlanes', as a Ag Equipment Salesman.  Growing up he showed dairy his entire 4-H career with the Happy Hustler 4-H club. He is currently the president of the Sauk Prairie FFA Alumni Chapter where he continues to be actively involved. Thank you Brad for volunteering your time and helping the youth in the Dairy project!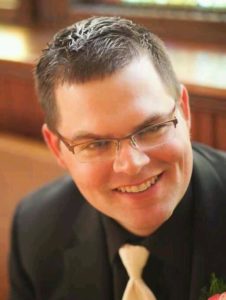 Please give a warm welcome to Bobbi Hartley who will be our new Exotics Superintendent.
Bobbi grew up in Sauk County showing Dairy Cattle and swine while attending school. She showed through 4-H and FFA. She is a nurse and loves animals. She has 4 kids and three of them are enrolled in Active Striver's 4-H Club. Her oldest does not show anymore but he helps his younger brother that can show rabbits and chickens with questions and tips. He still helps with taking care of the animals. The other three kids love taking care of all their animals.  They have goats (1 pygmy (which is my daughter's), 2 Norwegian dwarfs (which is our son's), rabbits and chickens (they have had the chickens and rabbits longer yet they are still learning new things about them. Bobbi loves to show her children the passion she has for animals while also teaching them. The goats are new to them so she is still learning about them herself and it is fun to learn with her children. She wants to learn about the Llama's and other exotic animals and be able to help the kids in this project as best as she can. She is looking forward to seeing the kids at the fair have fun. Thank you Bobbi for volunteering your time and having such a passion for the animals. We look forward to working with you as our new Exotics Superintendent!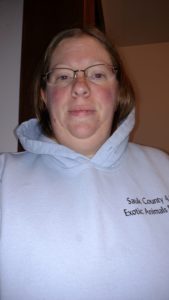 Sauk County Fair Department Superintendent Job Description
Sauk County Fair Superintendent Application