Fairest of the Fair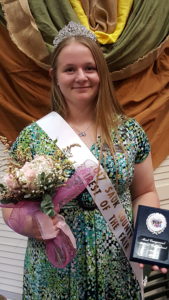 Hello everyone my name is Beth Yanke and I am from Prairie du Sac, WI. I am the daughter of Herb and Cathy Yanke. I am currently a junior attending the University of Wisconsin Platteville majoring in Animal Science. I was involved in both 4-H and FFA growing up. I am so honored and excited to be Sauk County's Fairest of the Fair. I cannot wait to see what this year has in store for me. I look forward to seeing everyone at the Sauk County Fair!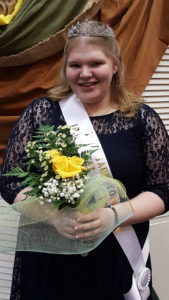 Hello!
My name is Elisabeth Miller and I have the great pleasure of representing Sauk County as your 2017 Jr. Fairest of the Fair. I am a junior at Sauk Prairie High School, where I am a high honor roll student. I am the current president of the Sauk Prairie Earthlings 4-H club, a member of  FFA, and Vice president of Spanish club. I have been involved with the Sauk County Fair for the past 6 years, where I have exhibited everything from foods and nutrition, arts and crafts, archery, drama, and my favorite project, goats. As I go through my journey as jr. fairest of the fair, I am excited to create new connections with people, step out of my comfort zone, and promote the fair as well as agriculture. I am proud and honored to serve as your 2017 Jr. Fairest of the Fair. 
Thank you,
Elisabeth Miller 
A huge THANK YOU to our 2016 Sauk County Fairest of the Fair Allison Reinecke
and our 2016 Sauk County Jr. Fairest of the Fair Jordan Blue!
You were a great ambassadors for the Sauk County Fair and you will be missed!
Sauk County Past and Present Fairest of the Fair Names
Sauk County Past and Present Jr Fairest Ambassador of the Fair Names
Fairest of the Fair Article wiscnews.com
Click below to download the 2017 Sauk County Fairest of the Fair Application:
2017 Fairest of Fair Application
Click below to download the 2017 Sauk County Jr. Fairest of the Fair Application:
2017 Junior Fairest of Fair Applciation