Fairest of the Fair
Our 2017 Sauk County Fairest of the Fair is Beth Yanke (Pictured on left)
Our 2017 Jr. Fairest of the Fair is Elisabeth Miller (Pictured on right)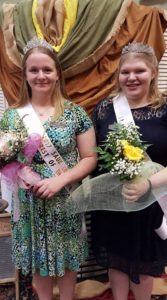 We are so excited to have you join us and look forward to working with you and promoting the Sauk County Fair!
Thank you to all the wonderful young ladies that participated in the Fairest of the Fair competition this year, you all were amazing!
Fairest of the Fair Article wiscnews.com
A huge THANK YOU to our 2016 Sauk County Fairest of the Fair Allison Reinecke
and our 2016 Sauk County Jr. Fairest of the Fair Jodan Blue!
You were a great ambassadors for the Sauk County Fair and you will be missed!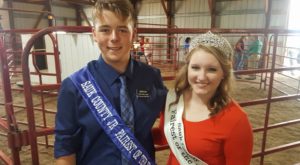 Sauk County Past and Present Fairest of the Fair Names
Sauk County Past and Present Jr Fairest Ambassador of the Fair Names
Click below to download the 2017 Sauk County Fairest of the Fair Application:
2017 Fairest of Fair Application
Click below to download the 2017 Sauk County Jr. Fairest of the Fair Application:
2017 Junior Fairest of Fair Applciation